Marco likes to think at a higher level. Clients often think of a solution to a problem themselves and then have that solution made. To Marco, you can give the problem itself. He will then come up with an efficient and elegant solution that is usually just that little bit better than what you could have come up with yourself. His software is always of high quality, scalable and can last for years.

Jeroen van den Berg
Afuture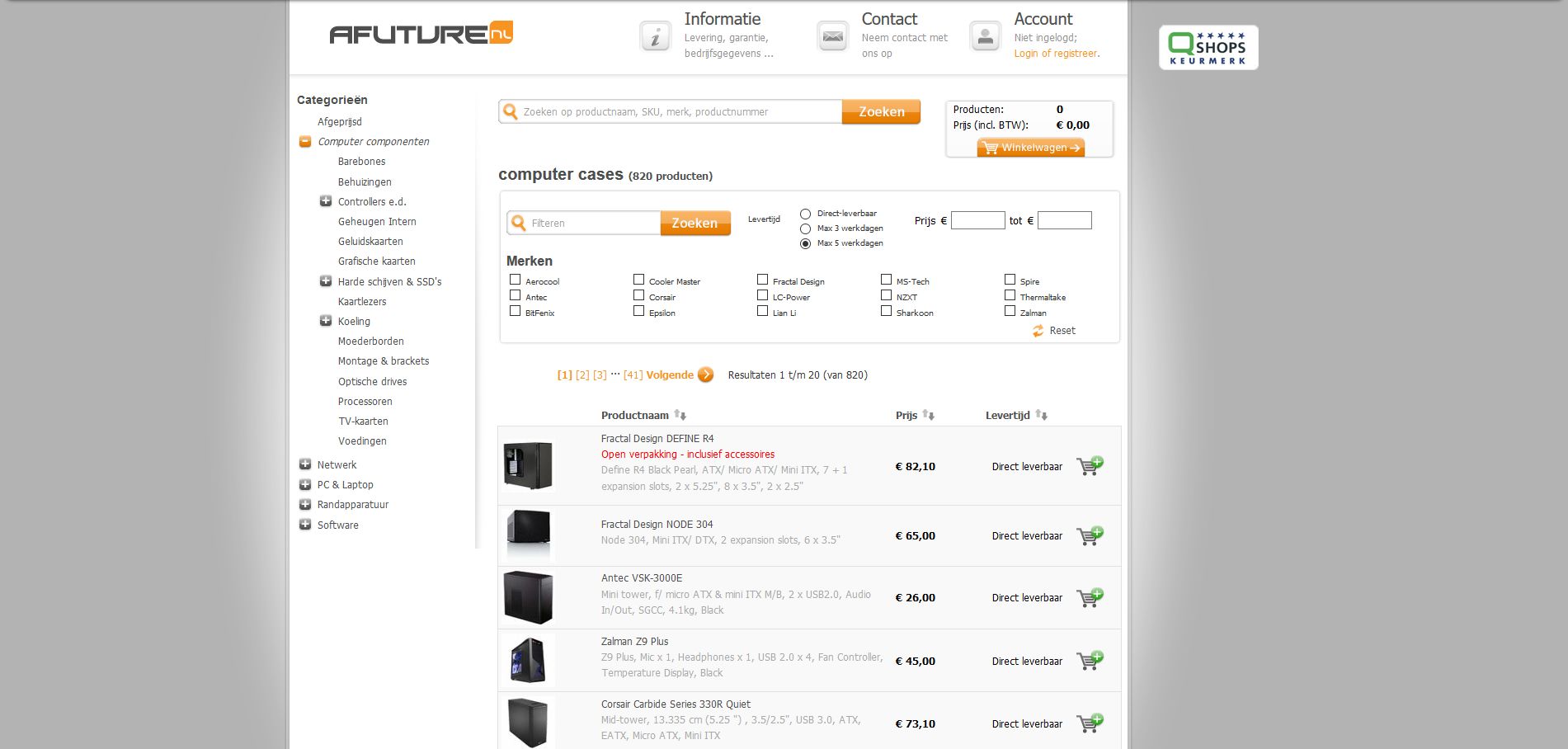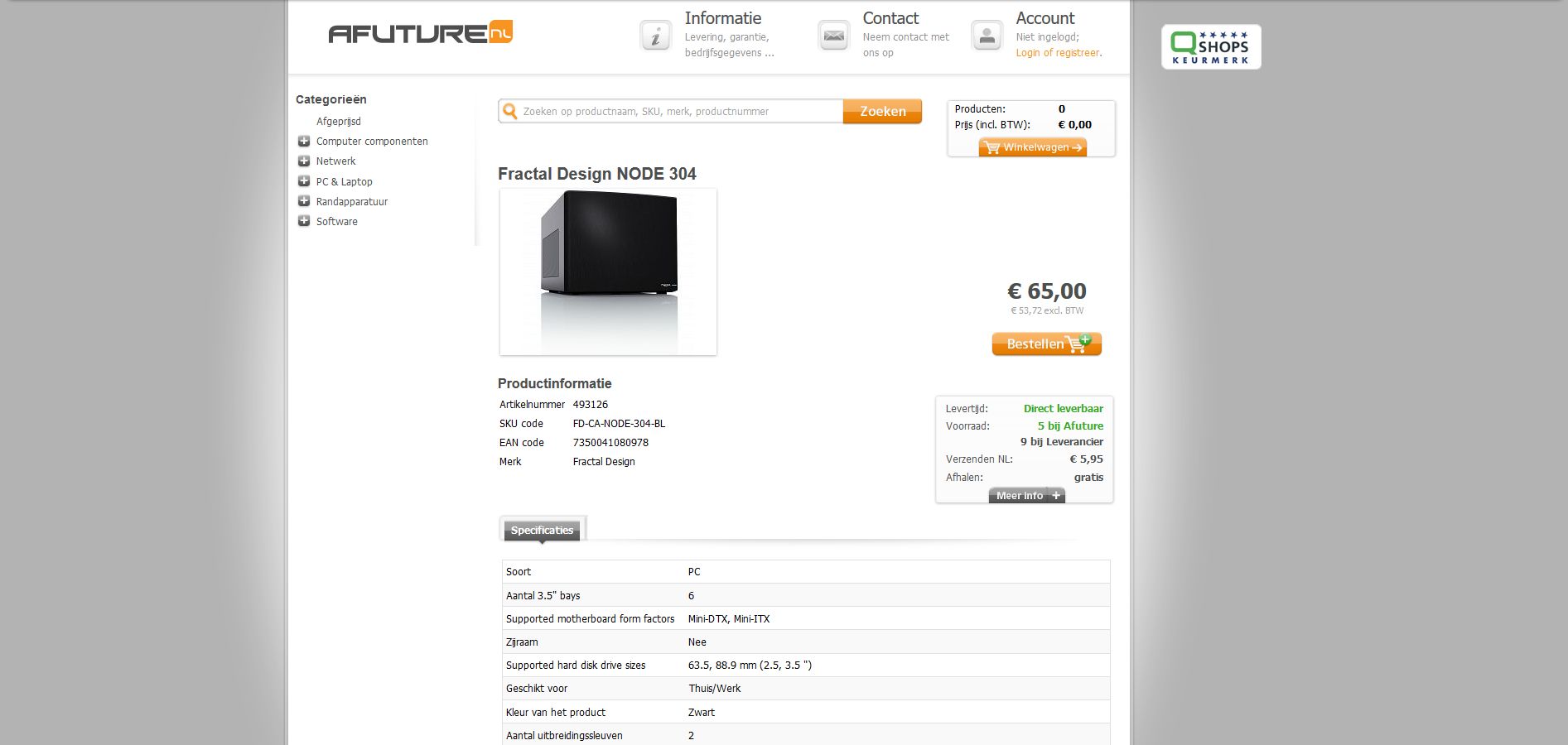 This is the biggest system I have ever made. Unfortunately, the business was closed in 2017.

In addition to standard shop functionality such as account management, ordering and payment, customers were able to search very quickly through more than one million products. and then filter the results using dynamically generated filters (depending on product category). For this I used Elastic Search, a super powerful search engine.

The most impressive part was however, as often, that which no one saw. The automatic import of product and price lists of ~50 suppliers, logic to combine products offered by multiple suppliers, import of product specifications from a data supplier, financial reports, real-time price scripts that ensured that Afuture was always cheaper than the cheapest competitor, and a warehouse module that recorded where each product could be found in the warehouse.
"We have helped several of our customers with Marco's integration software to complement our services as a Magento specialist. Although every customer situation is different, his software always turns out to be easy to customise. The few times that something unexpected happened, it was solved quickly."

Dennis Vreeken
Modern Minds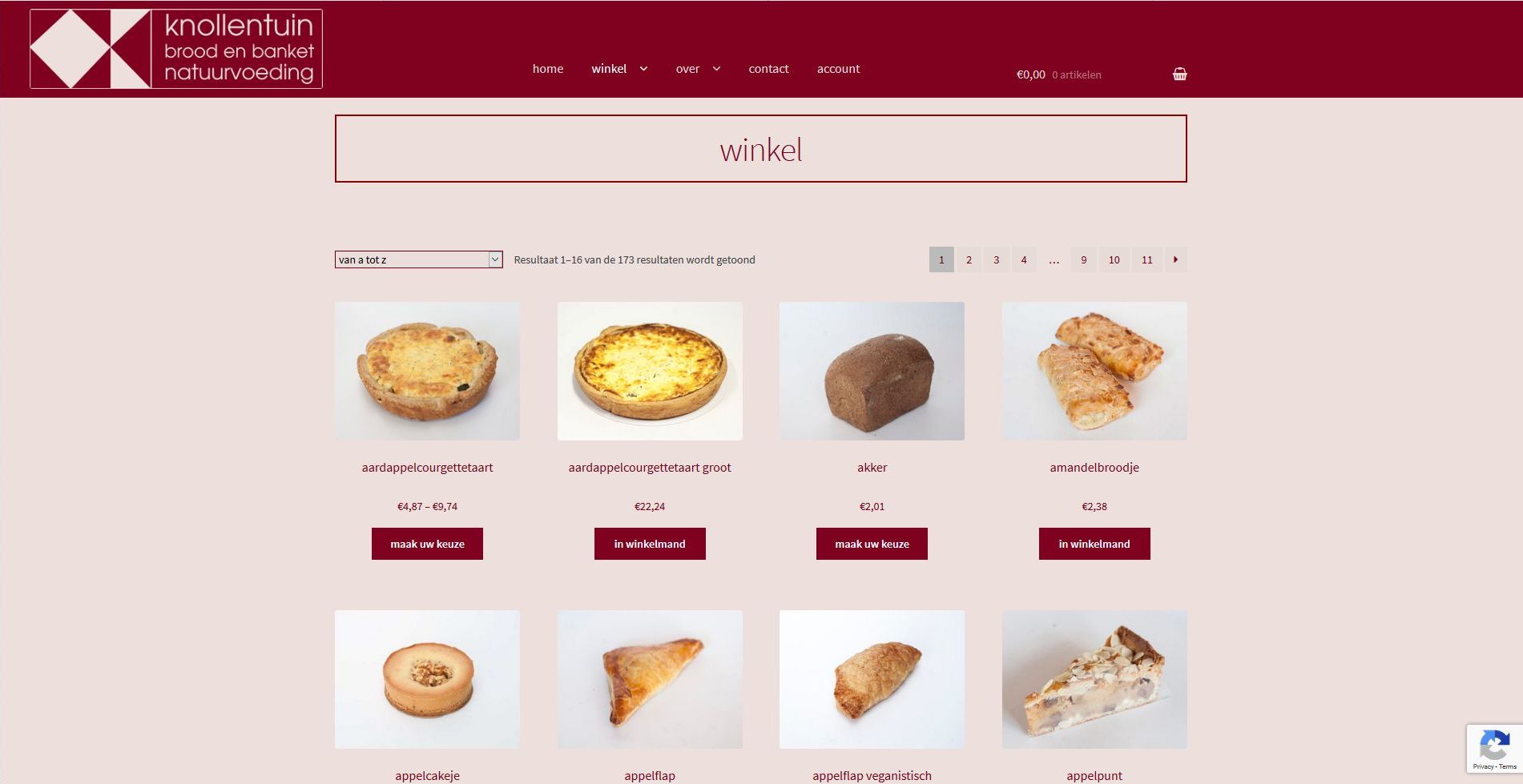 De Knollentuin
De Knollentuin is an organic bakery that also wanted a shopping component with their new website, so that people can order their products in advance and pick them up in the shop. For this I used Wordpress and Woocommerce. I had to make some technical adjustments to the standard functionality of Woocommerce to meet their specific needs. The design is based on a standard template, tailor-made by me in collaboration with the client's branding expert.
"At the end of the financial year, we had only limited time to get everything up and running, and we succeeded! The contact with Marco has always been pleasant and correct, I give him a 10. The synchronisation is running fine and so far no differences in turnover have been found."

Freek Alberts
Profolux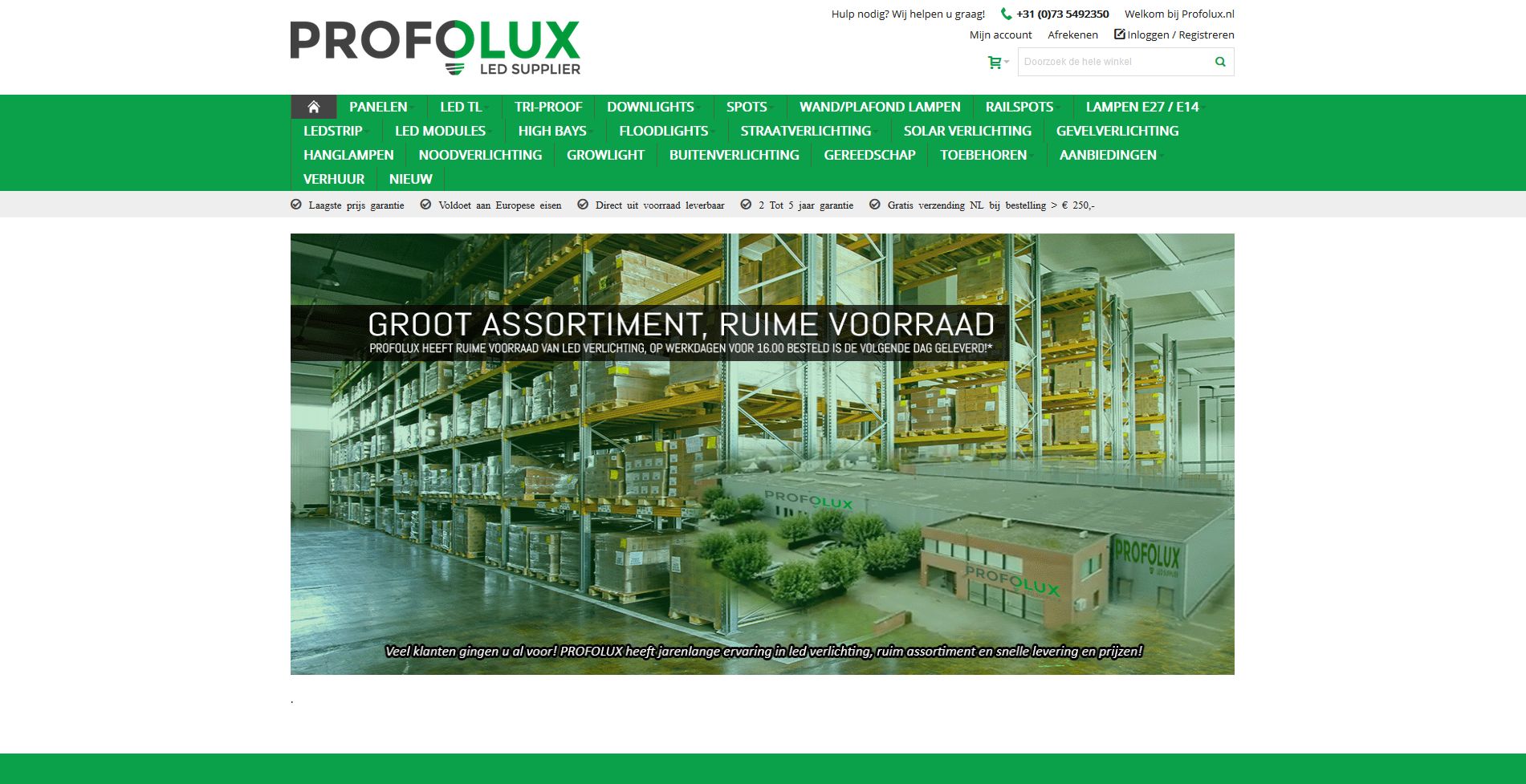 Profolux
Profolux switched to a new accounting system and had very little time to link it up with their webshop. Within two weeks, and from the other side of the world, I devised, designed, programmed and tested the integration in close collaboration with Freek. On January 1st it was up and running, right on time.